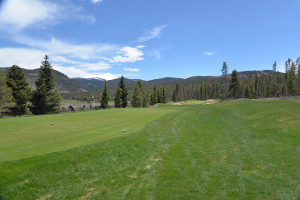 April real estate sales in Summit County posted the strongest year over year gains in both transactions and dollars thus far in 2015. Transaction volume, at 153 sales, was up 31% besting the 26% gains seen for the first three months. The gains in dollar volume were even more impressive with total sales for the month reaching $92.4 million. That represented a 55% increase over the prior year and was considerably ahead of the 30% gain seen in the first quarter. The dollar total was the highest April sum in the last eight years.
For the year-to-date, transaction volume is up 27% to 535 sales and dollar volume has risen 37% to $292.3 million.
The lowest end of the market—under $300,000—lagged the gains made in the mid market range. Sales under $300,000 represented only 24.8% of the transaction volume in the month versus 33.6% in the prior three months. Sales between $300,000 and $700,000 however accounted for 54.4% of the volume up from 33.2% January—March. Sales over $1 million were modestly ahead representing 12% of the total versus 9.4% in the previous three months. April also saw a sale of over $3 million, the second such sale this year. In 2014, there were only 4 sales over $3 million for the entire year.
Not surprisingly given the prior statistics, year–to-date average selling prices for a single family home rose to $873,006 versus $851,420 at the end of March. That mark is 11% ahead of the year end 2014 figure of $784,779. Multifamily pricing was fairly stable versus the prior month at $389,545 but it too is up 9% from the 2014 total.
While mix certainly plays a role in determining the average selling price it would appear that people aren't just buying bigger houses, they are paying higher prices as well. For example, in 2014, the average Breckenridge property sold at $407 a square foot. In April of this year, that number had reached $489. Other areas have seen more modest gains but nearly all markets (Silverthorne being the exception) have seen that number rise.